Regular price
RM169.00
Sale price
RM89.00
Unit price
per
Sale
Sold out
SKU:XS-31680703
Available Stock: 16
Share
View full details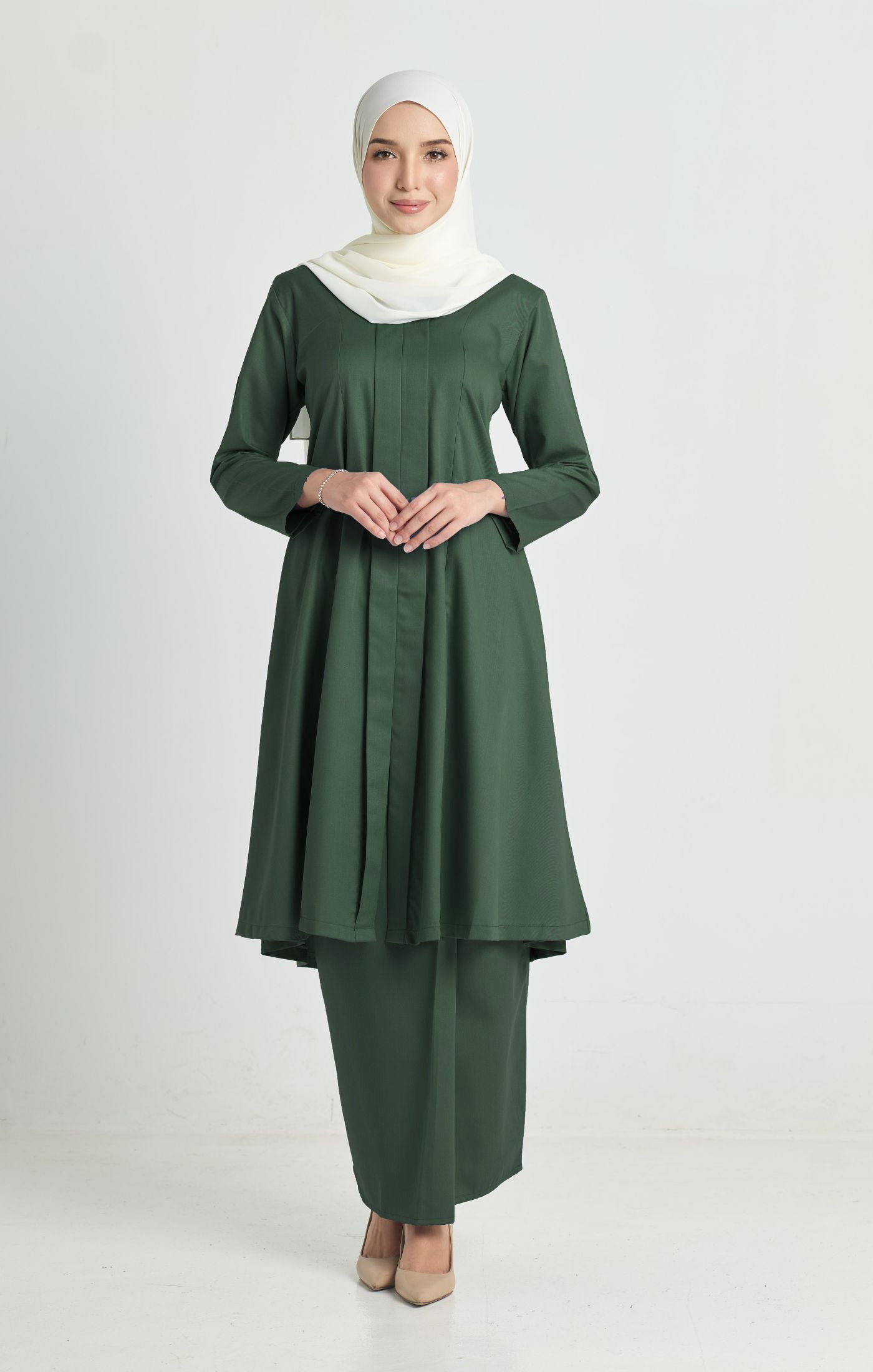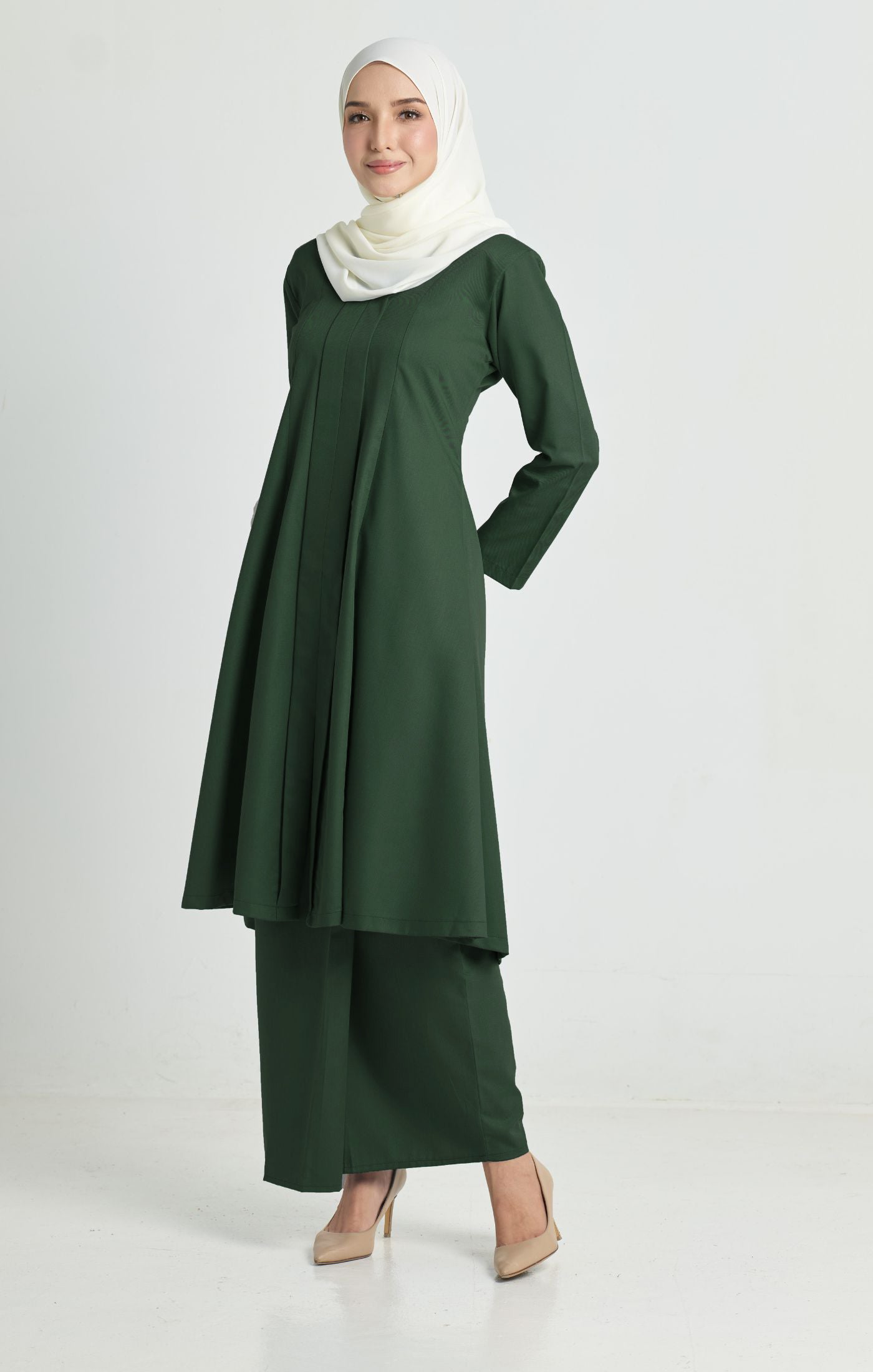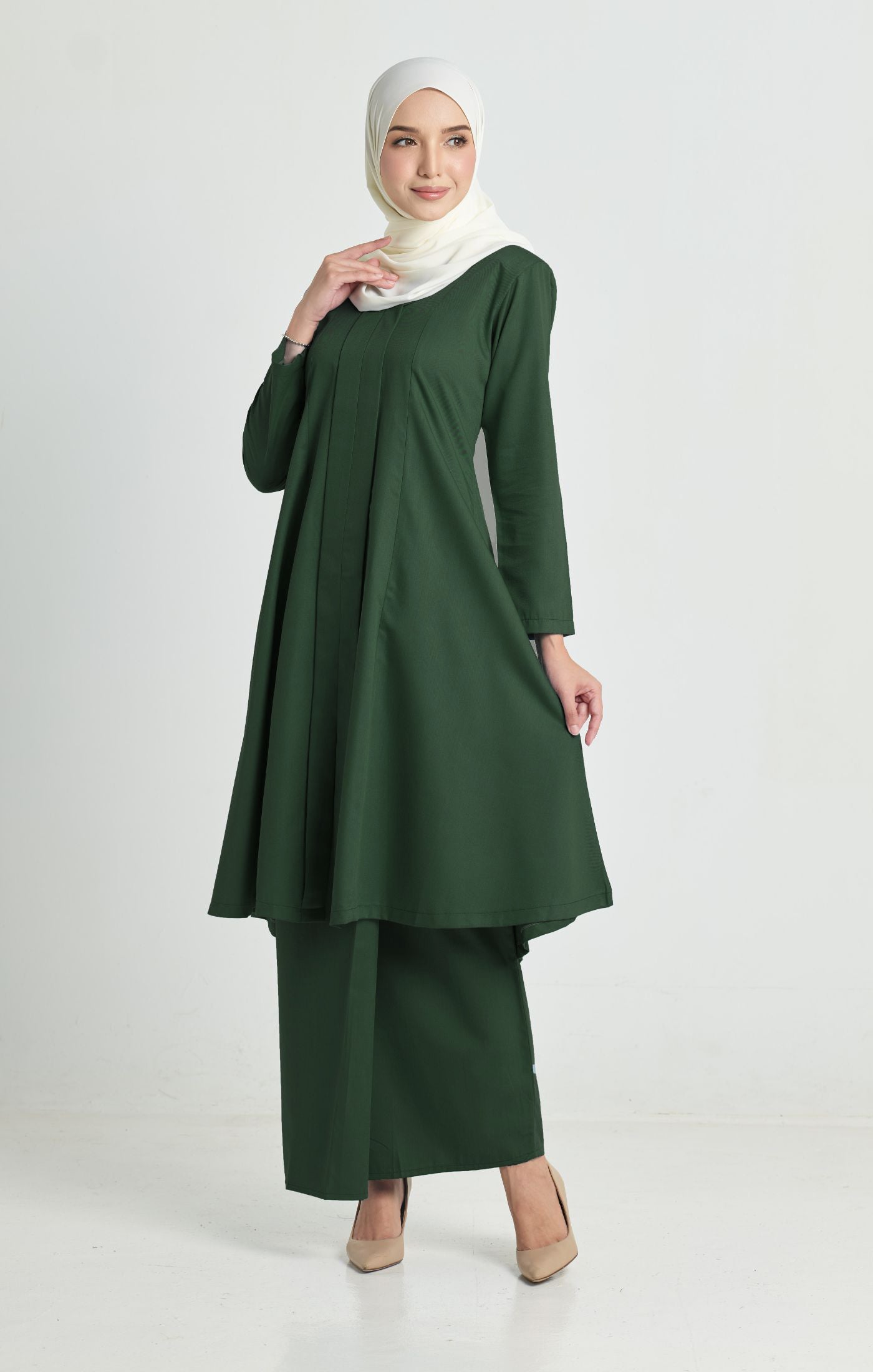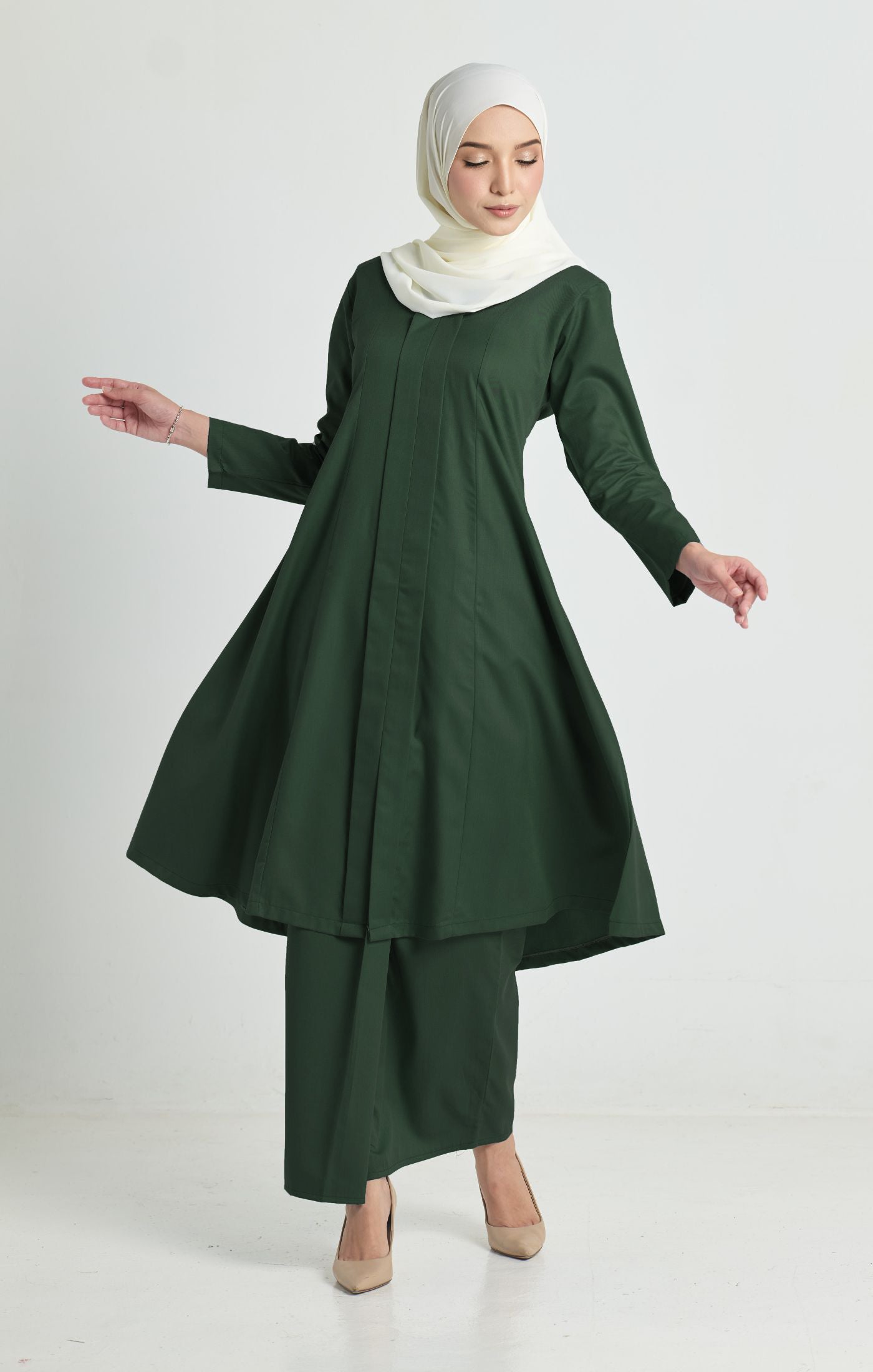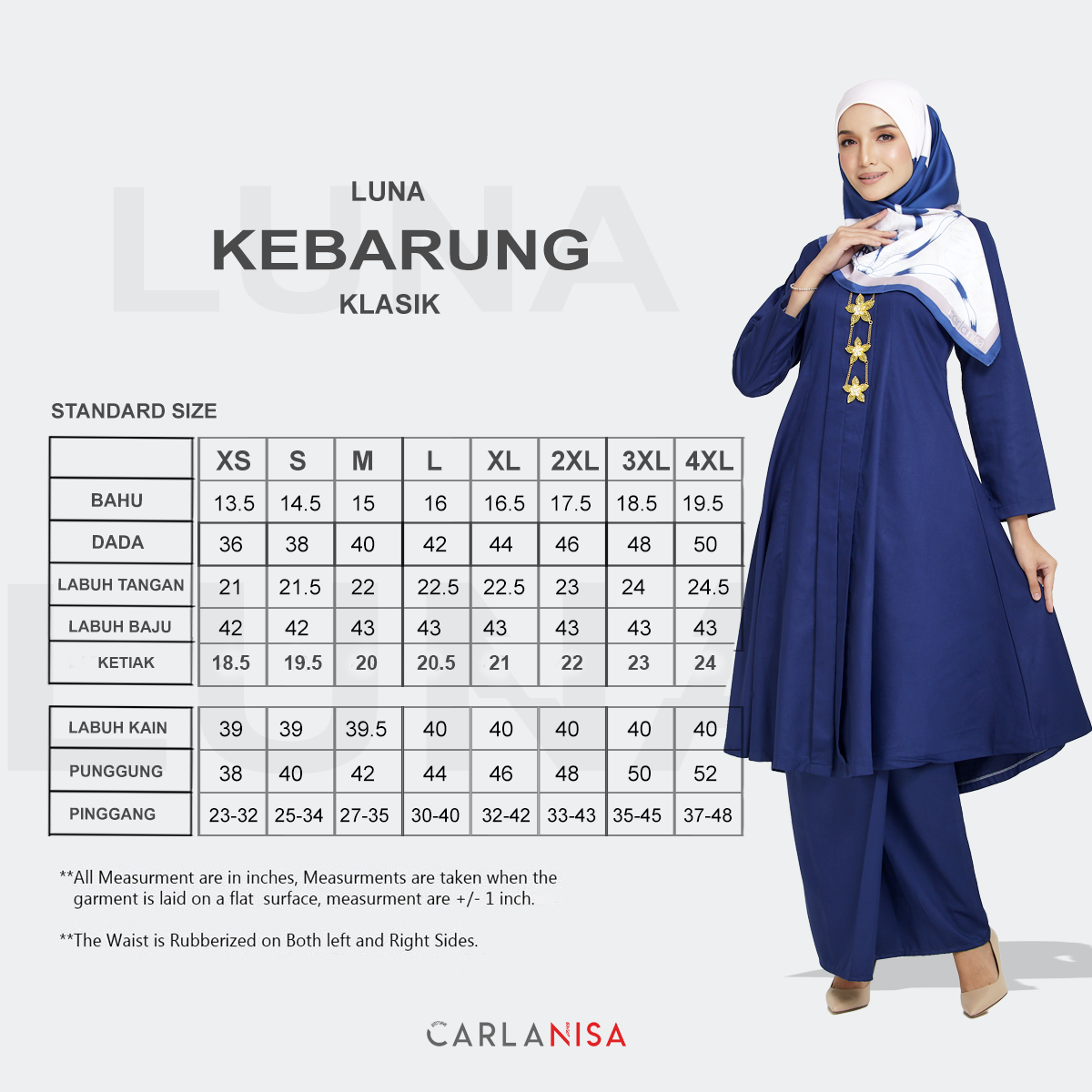 Baju Kurung Moden Klasik
Carlanisa proudly introduces the latest Luna Baju Kurung Moden Klasik series. Luna kebarung labuh dress comprises both beauty and also sleekness in the design pattern. This is also our ready-to-wear series. You just buy and wear these beautiful dresses. The uniqueness of our Kebarung dress is entirely different from other series. Its simplicity of design pattern is found nowhere else. Carlanisa's skilled designers always bring something new. Something unique and beautiful. This dress will perfectly fit your personality.
This stylish kebarung dress will also set you on fire. The fabric of Luna kebaya labuh klasik is Cotton German Plain Exclusive. This fabric is also loved by Malaysian people. Due to its smoothness and shine. This fabric never gets old. It also bears every type of season and condition and always remains like new. The design pattern of Luna Kebarung Klasik is Labuh Dan Kembang.
The design of kain is lipat type. Its central long and flowery design makes you look bold and stylish. These floral patterns seem like beautiful neckless flowers. This dress is also all round which means you can wear it on every occasion like office, family event or wedding. Luna Kebarung Klasik dress is also available in XS, S, M, L, and Xl sizes.
Main Highlighting Points of Luna Kebaraung Klasik Emerald Green
Our Luna Kebarung Klasik dresses are highly breathable and easy to wear in every season.
German Cotton Plain Exclusive fabric material is not easy to wrinkle.
Carlanisa Guarantees you the ultimate comfort and smooth feel.
Great sober colours are also available on our online store.
Where to Order this Luna Kebarung Klasik Emerald Green
Visit www.carlanisa.com now to order this kebarung dress. Get this Luna Kebarung Klasik dress at your doorstep and enjoy its delivery. Carlanisa always provides 100% genuine and original products.