Regular price
RM25.00
Sale price
RM15.99
Unit price
per
Sale
Sold out
SKU:84321916
Out of stock
Share
View full details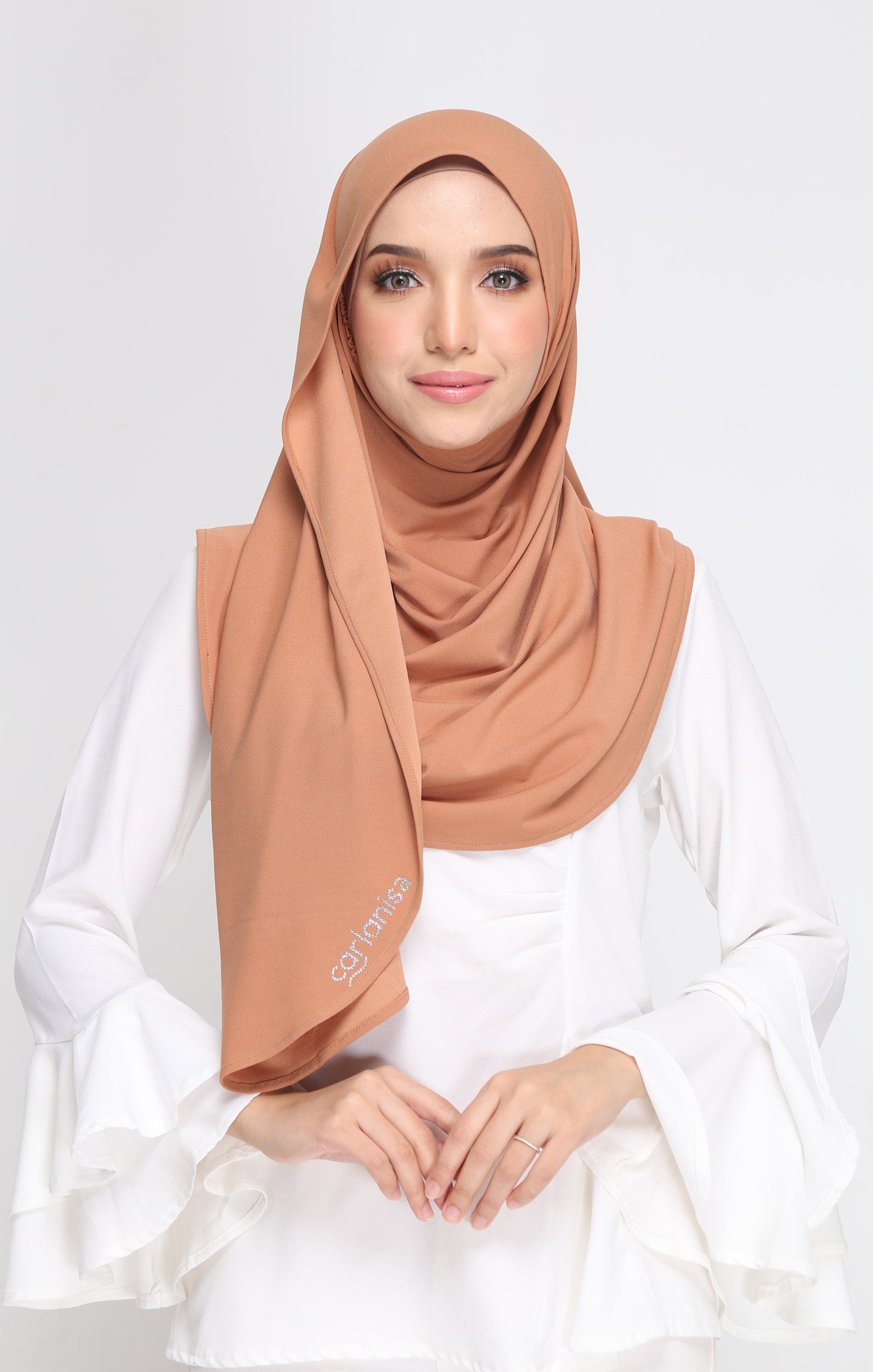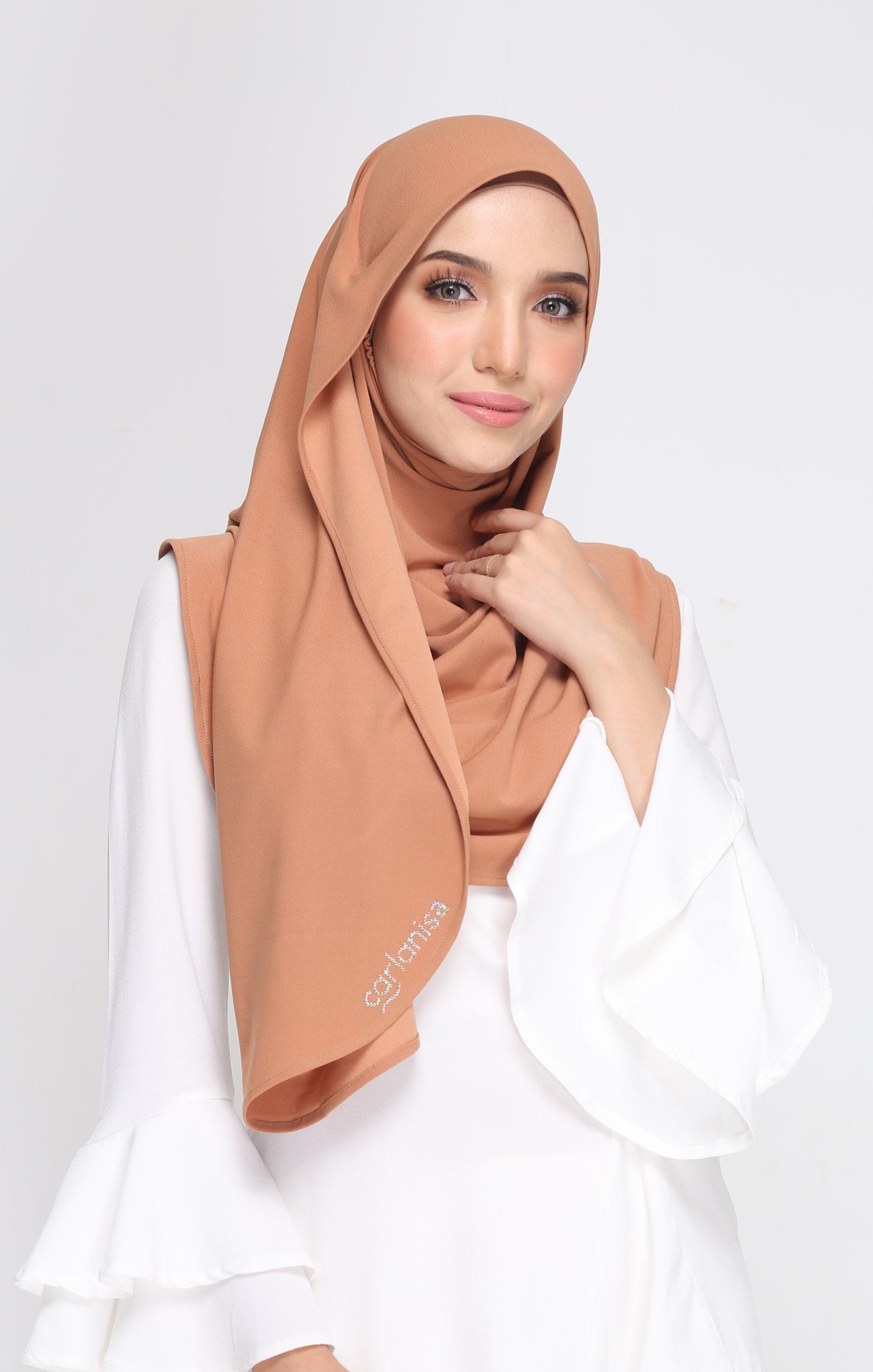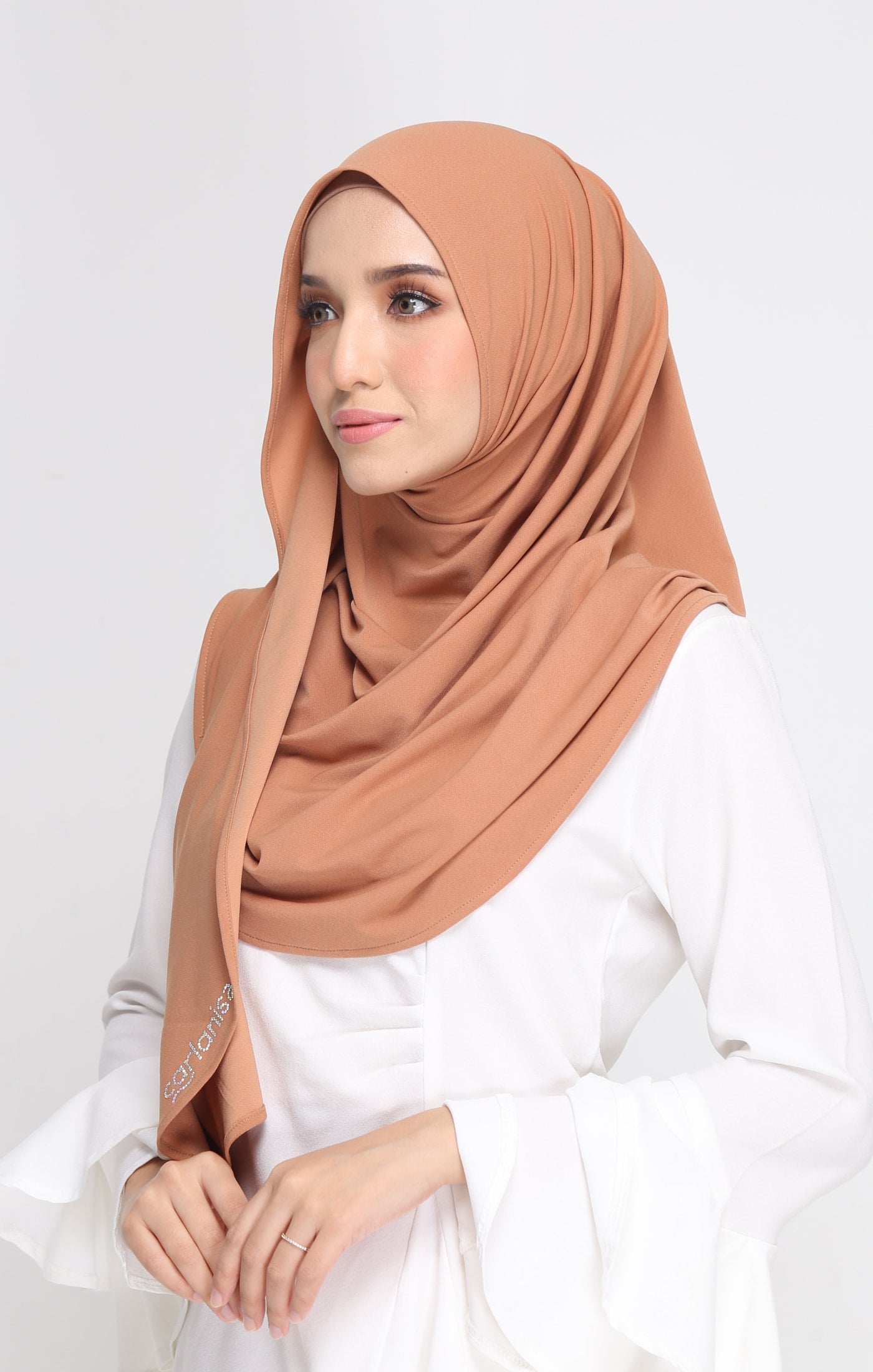 Description:

Instant Shawl Malaysia is a traditional outfit in Malaysia. Shawls instant hijab style is also famous all over the world. Sometimes, it's pretty hard for women to carry a hijab in a few minutes or with different styles, so we introduce a classic Latte Brown instant superfast shawl Chiffon Tudung Instant superfast 2.0 (Hijab) and easy-to-wear proper hijab, without any pin, easy to carry in just a few steps and minutes. Our Malaysian hijab Latte Brown Instant shawl with inner stuff is so good for routine use, office wear, and travel. Its cutting is done in semi-instant shawl Malaysia. It is designed to provide you comfort, so you can carry it with a mask, earphones, and glasses too. This collection is available in length of 150 cm and width of 70 cm. Our Latte Brown Tudung Instant shawl Superfast 2.0 stuff is so good, easy to shape, ironless, and has no need to iron.
Our Tudung instant shawl superfast 2.0 product Latte Brown consists of one single long-shoulder side and the other layer contains 2 sides which you can set on both shoulders through headspace you can easily wear this, this is an instant hijab scarf.
Carlanisa Instant Shawl Details:
Fast and Easy to wear!
Soft Material.
We have a great stock of different colours, of your desires. These colours and stuff are so good that they fit you on fire. From this brand new collection of Malaysian Hijab Tudung, the shawl material is Premium Korean moss crepe Lycra which contains a twisted surface and moss-like appearance that's seasonal to wear.
Not only for Malaysian people but our product is also in demand all over the world. Our Carlanisa Tudung instant shawl superfast 2.0 product is designed to wear in the summer season too, our fabric and colours are selected according to the season's demand. On a hot summer day, you can select light colours. Carlanisa is presenting you with brand new light and dark colours according to your special events and seasonal demand.
How to wear Carlanisa Instant Shawls Chiffon:
Our Tudung instant shawl superfast 2.0 article consists of a centre headspace having an elastic to set according to your shape, It is ready to wear hijab instants series:
1) Open it.
2) Wear it on the head through headspace and set it automatically because of elastic presence.
3) Then set the hijab in one short two corners by putting one on the left shoulder and another corner on the right shoulder. You can set them with pins or without pins choice is yours.
Why Carlanisa is the Best to purchase Instant Hijab Malaysia?
Our Latte Brown semi-instant shawl with inner superfast 2.0 is used to style different hijabs easily and fastly. Available at a reasonable price. Delivery on time. Cash on the delivery system is accessible, the instalment payment method is also available. You can easily place your order hijab instants at your doorstep.