Songket Bunga Tabur | Dark Purple Silver
RM55.00
or 3 payments of RM 18.33 with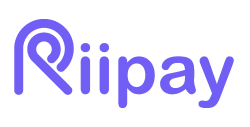 Songket Tenun Bunga Tabur | Dark Purple Silver
DESCRIPTION
Design details:
Design  – Songket Bunga Tabur
Colour  – Dark Purple Bunga Silver
Material –

Songket Tenun Cotton Exclusive
Pattern :
Bunga Tabur 4.15 meter With

Kepala Border

Factory Cutting 4 meter usually extra meter 4.15 we recommend consider 4 meter
INSTRUCTION:
Hand wash.
Wash separately.
Product Details:
Highly Breathable Fabric
Easy To Wear
Guaranteed Comfort

Not Easy To Wrinkle 
PLEASE NOTED! colour may be slightly different depending on the light factor or the setting of the phone**
13 in stock
SKU:

Sbt Dark Purple Silver
Category: Songket Tenun | Bunga tabur
Tags: baju kahwin songket, baju kain songket, baju kebarung songket, baju kebaya songket pengantin, baju kurung, baju kurung cotton, baju kurung moden songket, baju kurung purple, baju kurung songket hitam, baju kurung songket moden, baju kurung songket plus size, baju kurung songket putih, baju nikah songket, baju nikah songket putih, baju pengantin kebaya songket, baju pengantin perempuan songket, baju pengantin songket biru, baju pengantin songket gold, baju pengantin songket hijau, baju pengantin songket hijau emerald, baju pengantin songket hitam gold, baju pengantin songket klasik, baju pengantin songket maroon, baju pengantin songket muslimah, baju pengantin songket peplum, baju pengantin songket purple, baju pengantin songket putih, baju sanding songket, baju songket, baju songket moden, baju songket pengantin 2021, baju songket pengantin perempuan, baju songket tradisional, Carlanisa, carlanisa songket, design baju songket, design baju songket modern, fesyen baju kain songket, fesyen baju songket, fesyen baju songket terkini, fesyen baju songket terkini 2020, fesyen baju songket terkini 2021, fesyen songket, kain songket putih, kebaya labuh songket, kebaya moden songket, kebaya songket biru, kebaya songket pengantin, kurung moden songket, kurungs, malay traditional attire, malay traditional costume, malaysian batik clothing, malaysian batik dress, malaysian batik shirt, malaysian cloth, malaysian clothes online shopping, malaysian clothing, malaysian dress, malaysian dress online, malaysian fabrics, malaysian national costume, malaysian national dress, malaysian online clothing, malaysian outfit, malaysian songket, malaysian traditional clothes, malaysian traditional dress, motif kain songket, motif songket, rose gold songket, songket, songket baju pengantin, songket biru, songket bunga tabur, songket cream, songket dark purple, songket design, songket design for wedding, songket dress design, songket dunia, songket emerald green, songket exclusive, songket gold, songket hijau, songket hitam, songket hitam gold, songket hitam silver, songket kahwin, songket kebaya pengantin, songket kelantan, songket kuning, songket kuning diraja, songket kurung, songket kurung moden, songket maroon, songket maroon pengantin, songket maroon silver, songket melayu, songket merah, songket merah hati, songket moden, songket pengantin 2021, songket pengantin maroon, songket purple, songket purple gelap, songket putih, songket putih pengantin, songket republik, songket rose gold, songket silver, songket tenun, tema songket
Only logged in customers who have purchased this product may leave a review.
Related products
Out of stock
Songket Tenun | Bunga tabur
RM

55.00
or 3 payments of RM 18.33 with